Online Lessons for Kids, Teens, and Adults!
Worried about Covid-19 but want lessons? Our live lessons are the perfect solution!
Check out our daily lesson offerings, held Monday-Friday, 9 am-12 pm. Classes are divided by age, and your kids can choose the subjects they study. This is a great way to maintain education and a little bit of structure during these strange times. Safe and sanitary while still learning music! Plus, parents can get some work done!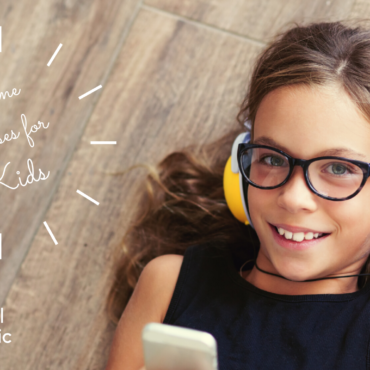 Online Classes for Kids – Live! Are you scrambling to entertain your kids with schools closing? Do you have a full house every second of the day...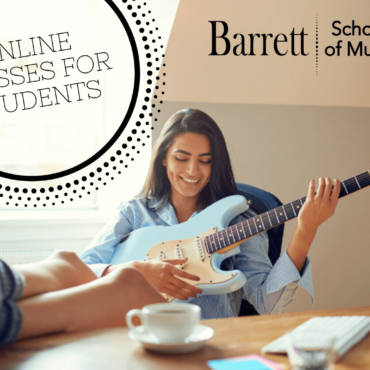 Online Classes for Students – Live! Is your student's school cancelled due to Coronavirus? And now they're just sitting around texting their...
Online Music Lessons in Tampa
Looking for online music lessons? Search no more! Barrett School of Music has perfectly curated online music lessons via Skype, FaceTime, Google Duo and more. Learn to play piano, guitar, violin and more safely and at a time that works for you!
Laura Barrett is very enthusiastic. She takes time to fully explain and makes her instruction very clear. She breaks it down to your level, depending on what level you are on, and makes you learn by muscle memory and reinforcement. I love that she asked what type of music I like at the beginning of our relationship and gears the lessons towards that. She's very perceptive and can tell if you haven't been practicing, so practice! - Jean Paul, young professional
We switched piano teachers last year because my 9 and 7 year olds were not enjoying their lessons. They were progressing musically, but weren't showing enthusiasm for piano. We are so fortunate to have found the Barrett School of Music. The combination of youth, warmth, wonderful energy and passion for teaching children creates a learning environment my children look forward to! Jane, parent of two BSM students (ages 9 and 7)
We have loved our experience with the Barrett School of Music. Our daughter plays the piano. She has found a new level of love for music through her lessons and different group activities the school has provided. The support given to her during her piano development has given her confidence in playing and a desire to continue her music education. We are thoroughly pleased and would recommend Barrett School of Music to anyone. - Saunders Family, parents of a BSN student
Our Teachers
We take great pride in our teaching team. Get to know the most amazing music teachers in Tampa here! With the perfect blend of academic training and live performance experience, Barrett School of Music teachers build musical prodigies of all ages and instruments.