Are you looking for a meaningful summer camp in Tampa? Is your child in their school orchestra or a youth orchestra? Maybe they would like to be in the orchestra but feel unprepared. Perhaps your child is a seasoned professional in their ensemble, and they want to sit first chair next school year. Or maybe you child has taken lessons, but never been in an ensemble before.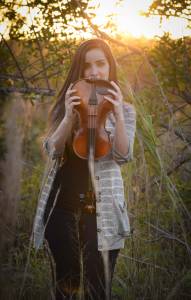 Our String Chamber Ensemble
Whatever the case, our string chamber ensemble is sure to be their favorite summer camp in Tampa this year. Plus they'll come out with incredible advancements on their instrument. Our teachers are selecting the perfect repertoire for a chamber ensemble. They are experts educators as well with a heavy background in ensemble work as well as private lessons. Chris and Clayton will focus on each student's technique as well as execution to build transferable skills that your student can take with them to class in the fall.
The Content
During this week long summer camp in Tampa, students will be working in sectionals. Meaning, all of the violins will spend time on their unique part as well as the violas, cellos and basses. In addition, Chris and Clayton will be teaching mini lessons to correct technique and improve reading skills for each student. We will also break up rehearsal time with Master Classes put on by both teachers and willing students.
The Performances
Also, we will be teaching professionalism and performing etiquette by holding two performances at the end of the week. Friends and family are welcome to join us at the end of the day on Friday for a casual show and expo from the week. Then on Saturday, June 29 join us for our stage performance at the Westshore Mall!
This is one summer camp in Tampa you won't want to miss!
Camp dates: June 24-28 from 2-5pm
Cost: $160
Ask us about group discounts and sibling discounts.
Questions? Call us at 813-293-4594