New Year, New You
Every time New Year's Eve rolls around, we wrack our brains for new ways to improve ourselves. And one resolution that we often make is "I'd like to learn how to sing"! But where to start? A great way to begin your musical journey is signing up for voice classes in Tampa. Tampa Bay has a thriving fine arts community, and the Barrett School of Music loves to bring in more novice singers! And if you're not already convinced, let us fill you in on the many benefits singing can bring to your life.
1. Singing engages different muscles
Many non-singers tend to believe that we only use our throats to sing. But this cannot be further from the truth! A singer must engage many different muscles in order to create a beautiful sound. For example, the diaphragm is a very important muscle. Singers engage their diaphragm when they breathe in, and this muscle creates more space for the lungs to fill with air.
In addition to the diaphragm, singers use their other abdominal muscles to control their breathing. Of course, we also use the obvious muscles in our throat. However, most aren't aware that these muscles are connected to the tongue. Because of this connection, singers focus on keeping that particular muscle relaxed, to prevent straining. These small technical details will become second nature when you take voice lessons in Tampa.
2. Strengthen your Brain
Along with your other muscles, singing also strengthens your brain! Taking voice lessons in Tampa can greatly improve mental alertness. And this benefit shows differently depending on age. For adults, singing can keep your brain sharp! For instance, practicing music has been linked to deterring early signs of Alzheimer's and dementia. Young singers develop memory and multi-tasking skills. They also tend to be able to pick up on foreign languages easier than non-singers.
Check out one of our students, Kate, singing in German!
[trx_video url="https://drive.google.com/file/d/1-7xlXQGlgrynwOKtKybDSP0M9QRDNHpu/view?usp=sharing" ratio="16:9" autoplay="off" align="center" image="https://musicschoolintampa.com/wp-content/uploads/2020/01/screenshot-3.png" top="inherit" bottom="inherit" left="inherit" right="inherit"]
3. Singing is fun!
Have you ever wondered why karaoke is so enjoyable? This is probably because singing has been shown to release endorphins, also known as the feel-good brain chemicals. Many people use singing as a way of relaxing. And this particular benefit has been utilized as a treatment for depression.
The kids who take our voice classes in Tampa often tell us that they use singing as a break from daily stress. Many young students practice voice as a way to wind down from their school day. And what they don't know is that their actually still using their brain!
4. Conquer Stage Fright
One of the scariest things people encounter in their life is public speaking. For those of us who are less-than extroverted, this can be daunting. A great way to conquer your stage fright is to take voice classes in Tampa with any of our encouraging teachers. Our teachers have learned how to confidently perform on stage in front of large crowds. And they love to instill that confidence in their students.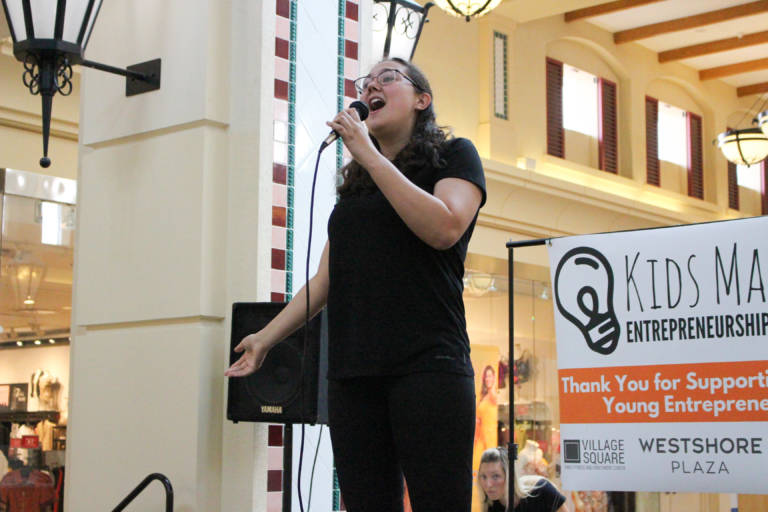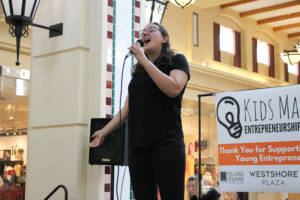 5. Join a Welcoming Community
Tampa has a large community of musicians. There are many opportunities through voice lessons in Tampa to meet other musicians and create beautiful sounds together! Some examples of these are the Tampa Bay Children's Chorus, the Tampa Oratorio Singers, and the Master Chorale of Tampa Bay.
The Barrett School of Music has cultivated an active community of singers. We continue to do this through our masterclasses, camps, community events, and participation in NFMC festivals. During these events, our singers have the chance to interact with each other and spark their own friendships. These relationships are even more meaningful because they share a common passion for performing!
Are you ready to begin your voice lessons in Tampa? Contact us to be paired with one of our amazing teachers!