BSM is Teaching Violin Classes in Tampa
One of our most popular instruments is violin! Students of all ages have enjoyed taking violin classes in Tampa. They have even gotten to play in our string ensembles! These students have discovered the challenge and excitement of putting together a performance with other players.
Being in group violin classes in Tampa can benefit a student in so many ways. Group classes are great for learning about teamwork, while also playing music. Many of the pieces a group will play are more advanced than their solo songs. This may seem harder, but having other students around at the same level is very encouraging! The songs will also help to reinforce things that the kids are learning in their private violin lessons in Tampa.
What Sets Barrett School of Music Apart?
We have a wide variety of musicians teaching our violin lessons. And this is also true for our group classes! For example, our
summer String Chamber Ensemble
was taught by an amazing teacher, Yen. In addition to private teaching experience, she is also a successful middle school orchestra director!
Along with our veteran teachers, BSM is always hiring new teachers with fresh ideas! Our latest violin classes will be taught by some of our younger teachers. Along with exciting energy, these musicians are tuned in with the latest studies on playing. They love to bring their unique concepts into the classroom.
Check out some of our talented string teachers!
[trx_video url="https://www.youtube.com/watch?v=QbSs6sTfDqQ" ratio="16:9" autoplay="off" align="center" image="https://musicschoolintampa.com/wp-content/uploads/2019/11/violin-classes-in-tampa-our-teachers-play-a-festive-piece-together.jpg" top="inherit" bottom="inherit" left="inherit" right="inherit"]
Our Teachers are Well-Rounded
Our violin classes in Tampa are taught by some of the best violinists in the area. But they can play so much more! Many of the BSM violin teachers also play viola, cello, guitar, ukulele, and bass. This means that every student can try out a large variety of strings, until they find the perfect fit. But they won't need to switch teachers to find it. They can stay with a teacher that they are already happy with.
The teachers at BSM have degrees in both music education and performance. They have played in professional groups, including the TMYO Symphonic Orchestra, the Venice Symphony, and the Sarasota Pops Orchestra. Our teachers have also played on global stages, and on TV programs like ABC news and Telemundo!
The Benefits are Biological
Playing violin is not just a fun after-school activity. It is also good for development! Children who play violin have been proven to have stronger memory, longer attention spans, and steadier sensory development. Playing in an ensemble can also enhance social skills, and create a deeper sense of belonging.
In addition to child development, teens who play violin are typically more advanced in their academics. Playing can serve as an emotional outlet, while also helping them stay focused on a goal. It can also help maintain good posture, upper body strength, above-average motor skills.
Our Students are Top-Notch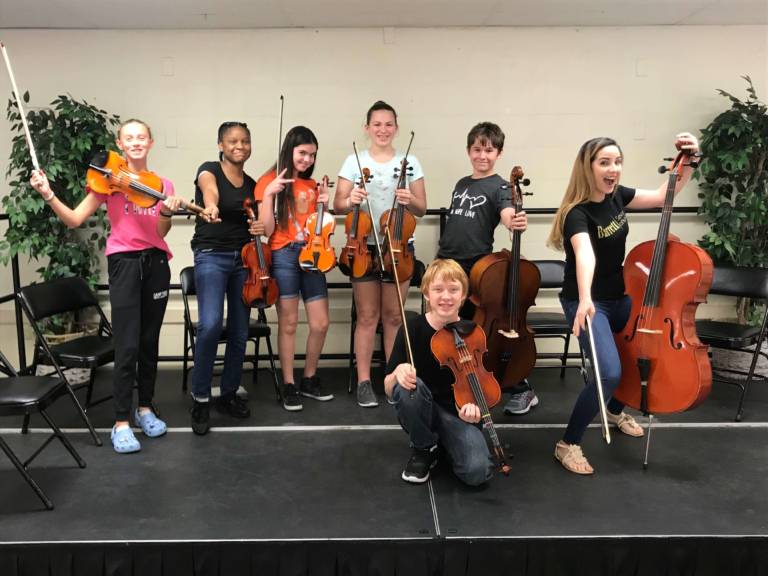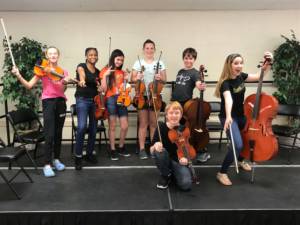 Here at the Barrett School of Music, we love to encourage students to reach for the stars! Students who have taken our violin lessons in Tampa have played in some of the best ensembles in the area, including the Florida All State Orchestra. They have performed in many ensembles in and out of the studio. In addition to the more intimate BSM recitals, string players from our studio have played for many large audiences in their competitions and ensembles.
The students at Barrett School of music enjoy playing both classical and modern songs. And the teachers are open to any genre! We are passionate about getting students excited to play their instrument. Also, many of our teachers have experience with writing their own songs!
If you're ready to take on a string instrument, let us know!