2021 Full Day Music Summer Camp in Tampa – Two Camps in One!
Do your kids love music, but are they interested in other ways to apply their musical skills? Maybe, your child already studies one genre of music, but still, they're curious about others. Perhaps, they are well-versed in performing but are interested in writing their own music.
On top of that, do you work full-time? It might be too much for you to run around and help them find other avenues to explore their musical creativity. Our 2020 Full Day Music Summer Camp in Tampa solves all of these problems. And it's going to be your child's favorite part of summer!
View registration information.
What Are These Two Camps?
In short, you can check out each camp on their own page:
During our GarageBand Premiere Camp, students will learn how to use GarageBand. This is a program that comes standard on all Mac products. By the end of the week, they will have produced their own song! It will be complete and correct. Plus, your child will leave our camp with an understanding of the program overall. So the composing can continue throughout the rest of the summer!
GarageBand Premiere will take place from 9:30am-12:30pm.
Then, we'll have a lunch break from 12:30 - 1pm. Students can either bring a lunch or purchase lunch, beverages or snacks from Foundation Coffee, connected to our camp.
Afterwards, our musical theater camp will run from 1pm-4pm.
We will have multiple focal points during this camp, and students will be able to customize their camp experience based on the elements that interest them most. The topics covered are acting, dancing, singing and backstage management. We will bring in specialists in each category. Your child will have the opportunity to select their areas of interest on the first day of our 2020 Full Day Music Summer Camp in Tampa.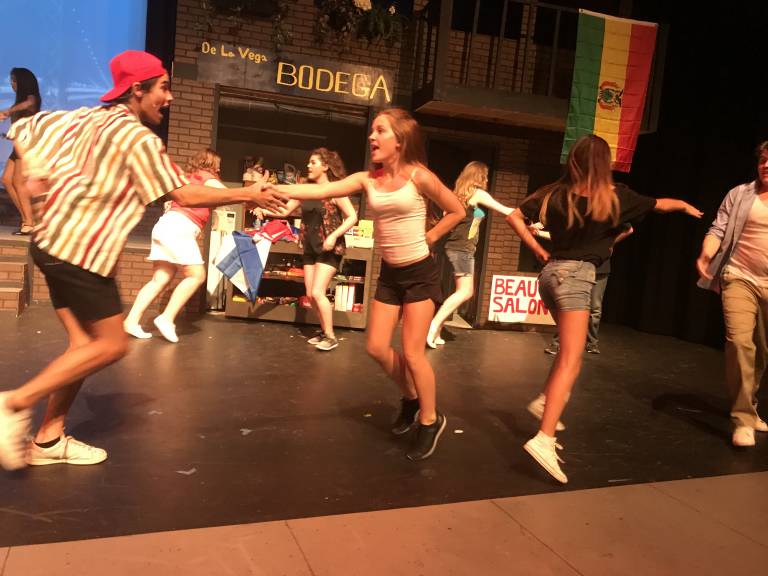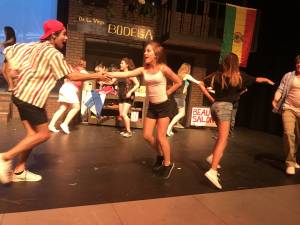 At the end of the week, we will perform excerpts from Broadway shows, monologues, plays and more!
No one will be a master at everything coming into this camp. So, don't worry about what you don't know yet. But our amazing teaching team will propel your students to mastery in their favorite areas at our 2020 Full Day Music Summer Camp in Tampa!
How Do I Register?
You've got options! You can register for each camp separately. If your student would enjoy one camp alone, they are each available by themselves.
GarageBand Premiere Registration
But, if you're as excited about this 2021 Full Day Music Summer Camp in Tampa as we are, sign up for the whole thing!
Camp Details
Camp Dates: July 26th-30th
Camp Times: 9:30am – 4pm
Cost for 2020 Full Day Music Summer Camp in Tampa: $295
Ages 9 - 17
Ask us about sibling discounts
Questions? Call or text us at 813-293-4594